Upper Elementary Biggest Heart Awards 4th graders: Easton Rainwater, Rylee Stubbs, Paul James, Adrienne Hutchins 5th graders: Savannah Rivera, Ricky Morales, Hunter Lowe, Micayla Henderson 6th graders: Shane Bailey, Malachi Allen, Thor Hale, Greenly Reynolds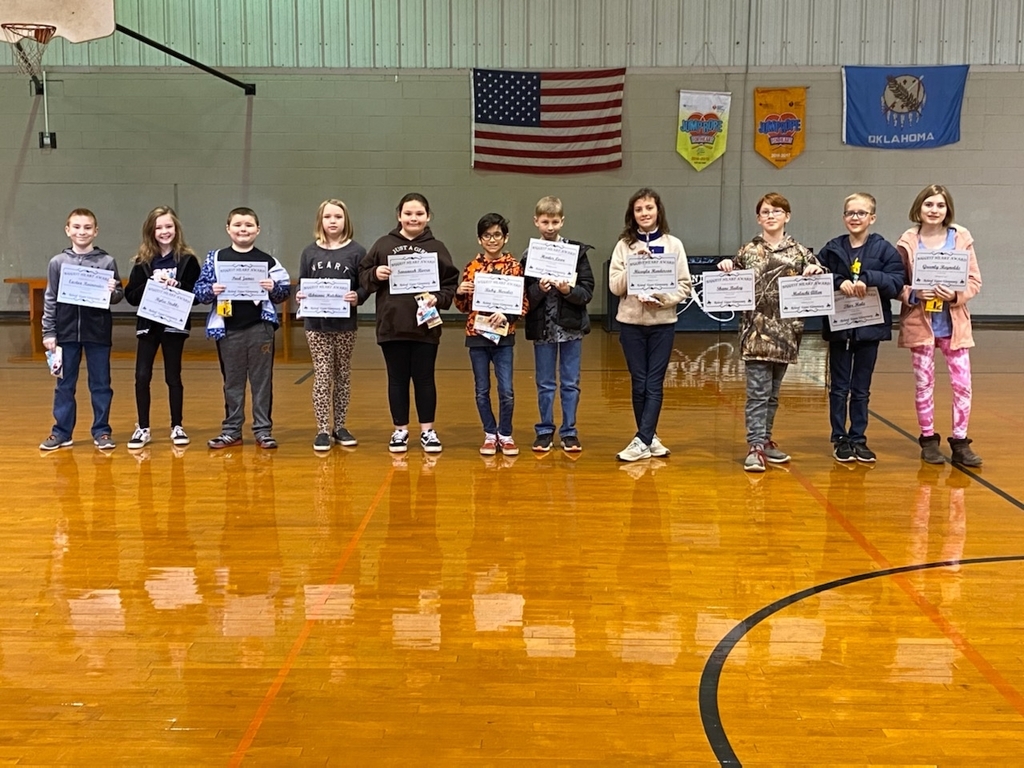 5th and 6th grade GT kids traveled to Sallisaw to compete in the Sequoyah County Technology Challenge.

Freshmen basketball games with Stilwell have been cancelled for Monday, February 10, 2020.

Roland Upper Elementary Star Students for February 4th graders: Austin Nolan, Paisley Davis 5th graders: Kassidy Hames, Macayla Henderson 6th graders: Kaylei Phelan, Braxton Prewett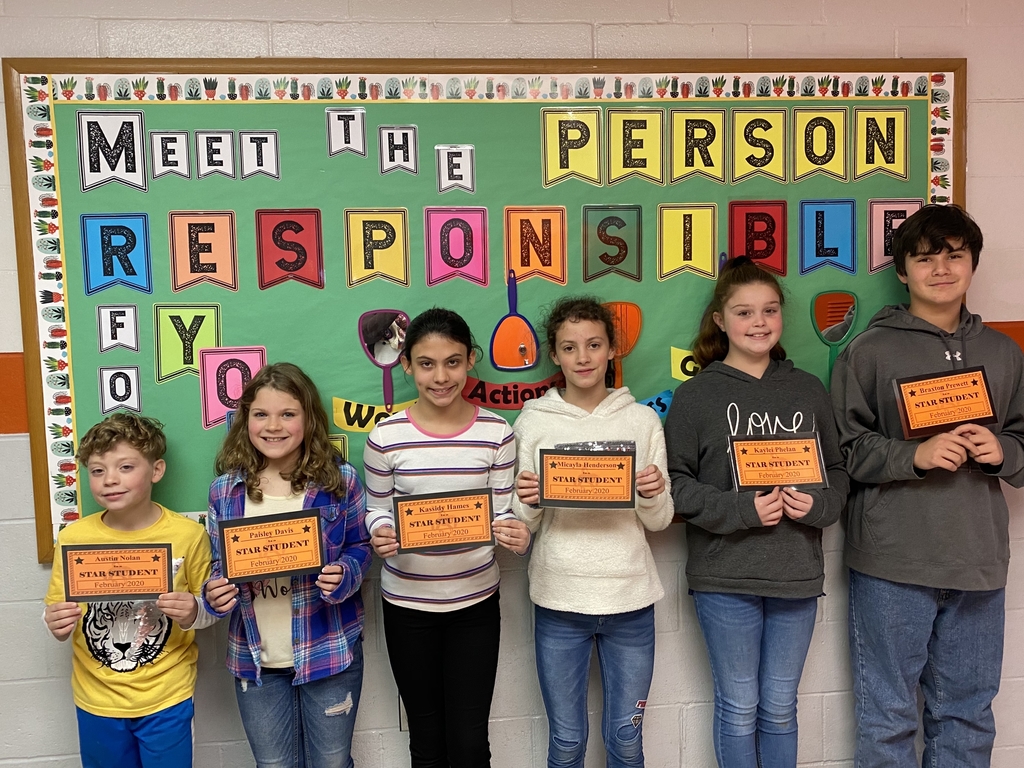 ​Parent/Teacher conferences will be held at Roland Public Schools on Thursday evening, January 30, 2020 from 3:30 - 7:00 P.M. and again on Friday, January 31, 2020 from 8:00 . - 11:00 A.M. No evening meal will be provided on Thursday and there is no school on Friday.

Roland Rangers JH and HS VEX Robotics teams won big at the Nowata Ironman VEX Robotics Tournament this past Saturday, January 25. The High School 9545X Judges Award went to Camryn Hull, Matthew Whittenburg and Ashley Davis. The Middle School Tournament Champions went to team 9545M which is Michala Richards and MacKenzie O'Neal. The 9545A Tournament Champions, Skills Champion and winner of the Judges Awards are Suzy Greer and Lane Tate. Both of the Roland JH teams are now qualified for state. Congratulations and great job to all Roland Rangers Robotics teams!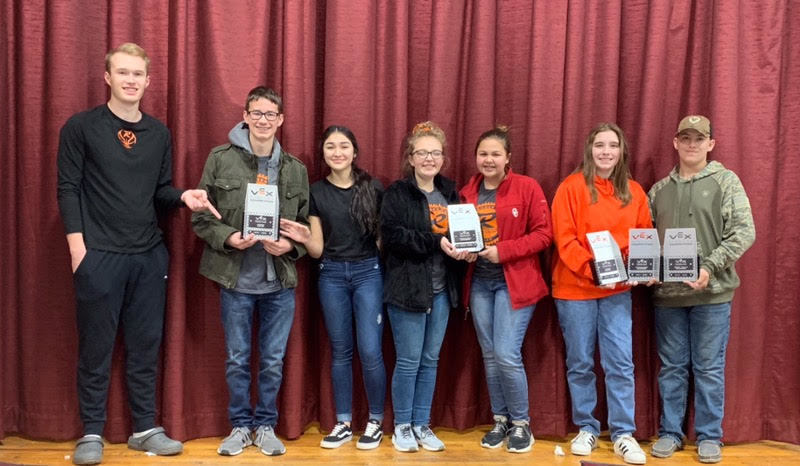 Lower Elem. students of the week for Jan. 27th are Karsyn S, Jerry C and Madison M.

Students of the week for Lower Elem. The week of Jan 20th were Moses H, Talon R, Greyson C and Zenith M.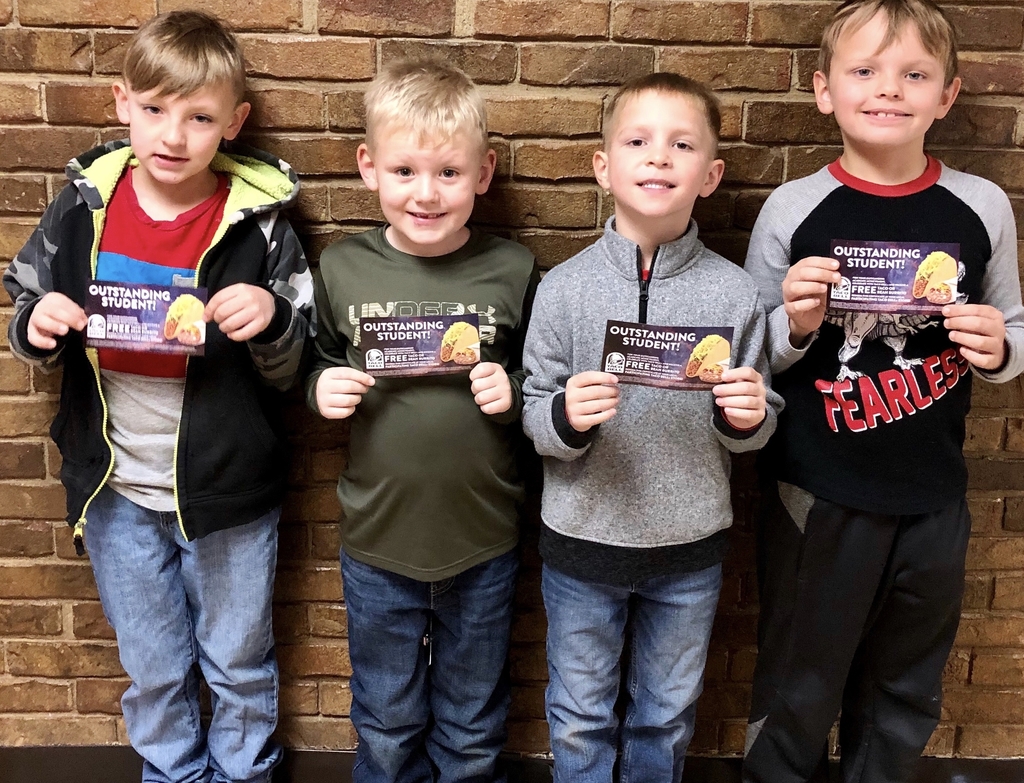 The Junior High weight lifting team competed at the Hilldale Invitational Weight Meet on Thursday, January 23rd. We would like to congratulate all the boys on an excellent weight meet and would also like to recognize some outstanding lifters. Cole Stephens placed 1st in the 157, 8th grade weight class. Ashton Peters placed 1st in the 220, 8th grade weight class. Joseph Stone placed 1st in the 220, 7th grade weight class and Bryson Root placed 2nd in the 132, 7th grade weight class. Congratulations to these young men!

The gym doors will open at 4:15 P.M. tonight. Due to the roof construction on the Lower Elementary, a portion of the parking lot is blocked off. Please use caution if parking in those areas. Additional parking is available in front of the high school.

I just received word that the 6th grade girls basketball team will play with 7th grade tomorrow here at 4:30. Sorry for the confusion!

The 6th grade girls basketball game has been cancelled for Thursday, Jan. 16. The 6th grade boys game will be at 5:30.

January is School Board Appreciation month. We would like to say thank you to our members for all of their hard work and dedication to Roland Schools, our faculty, and our students. We appreciate what you do!

Your Lady Rangers and Runnin' Rangers have both made the finals of the Sequoyah County Tournament. We'd love for you to come to Muldrow Saturday night to support our teams! Come pack the gym in Orange! The girls' game starts at 6:30 with the boys' game at 8:00. GO RANGERS!

Freshmen students from the Jr High had the opportunity to experience Challenge Day on Wednesday, Dec. 18. The overall goals of Challenge Day are to increase personal power and self-esteem, to shift negative peer pressure to positive peer support and to teach students that teasing, violence and all forms of oppression are unacceptable. Students participated in several activities and were given several opportunities to speak out about what's really going on for them and what they need from one another. All students who participated learned a lot and had a great bonding time with their peers and several adults throughout the community. RJH wishes to thank the Cherokee Nation, AIRC and all of the volunteers who helped make this a success for our students.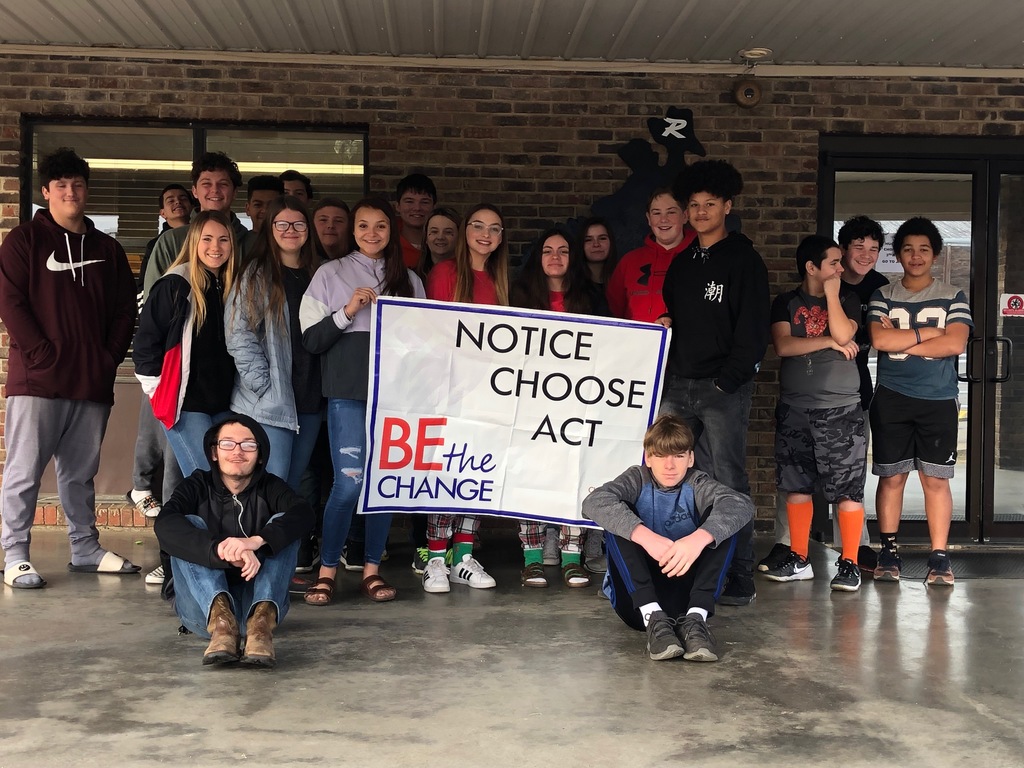 Seniors Make sure you are checking your emails!! I have sent out several scholarship opportunities. Also, if you need a transcript sent, please email me with the contact information of the college or university.

Come support your Lady and Runnin' Rangers 🏀 🏀


🎄Dec. 20th @10:30!🎄 🎶Christmas Bells are Ringing!🎶 The kids are ready to sing ! 🎶🎄❤🎄🎶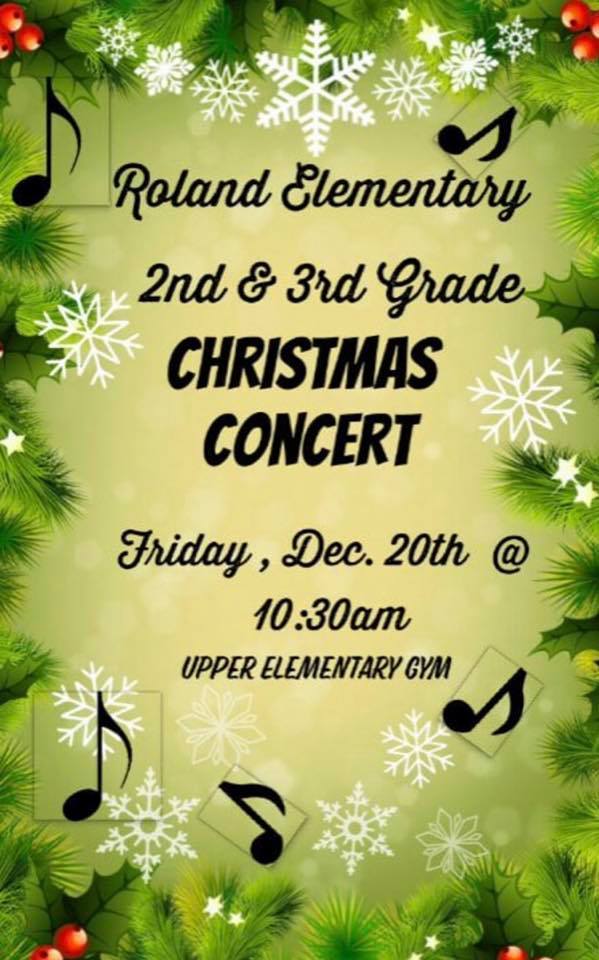 Today, members of Roland's National Honor Society, Student Council, and Alternative Education program had the privilege of serving at the annual "Christmas Honors" workshop in Fort Smith. Students & volunteers from all over the River Valley came together to prepare 16,500 wreaths to be placed on headstones at the Fort Smith National Cemetery in honor of the courageous men and women who have sacrificed for our country and our freedom.