Parent teacher conferences will be virtual beginning Thurs., Jan. 27, from 4:00-7:00 PM, and again Fri., Jan. 28, from 8:00-11:00 AM. No school for students on Friday. Your child's teachers will contact you to set up a time. Thank you.

Due to additional COVID cases reported in staff. Roland Public Schools will need to extend Virtual Learning through Tuesday, January 18. We will return to regular classes on Wednesday, January 19. School was already scheduled to be dismissed on Monday, January 17, Martin Luther King Day. Maintenance and office staff return to their regular schedule on Monday, January 17. Professional Development for staff scheduled on January 17 will be moved to Monday, February 21. Please remember that circumstances can change quickly. Check for updates to this plan.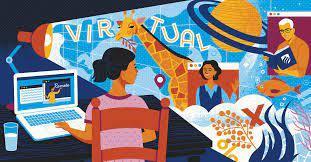 Basketball games scheduled for Friday January 14th are postponed and will be rescheduled for a later date.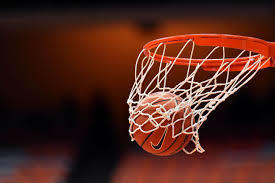 All MS basketball games have been cancelled for Thursday, January 13.

Due to increasing levels of students and staff who are sick or under quarantine due to COVID or other illnesses. Roland Public Schools will switch to virtual learning for Wednesday, January 12 - Friday, January 14. Students were already scheduled to be out on Monday, January 17. Professional Development for staff will take place as scheduled on 1/17. Roland's regular class schedule will resume on Tuesday, January 18.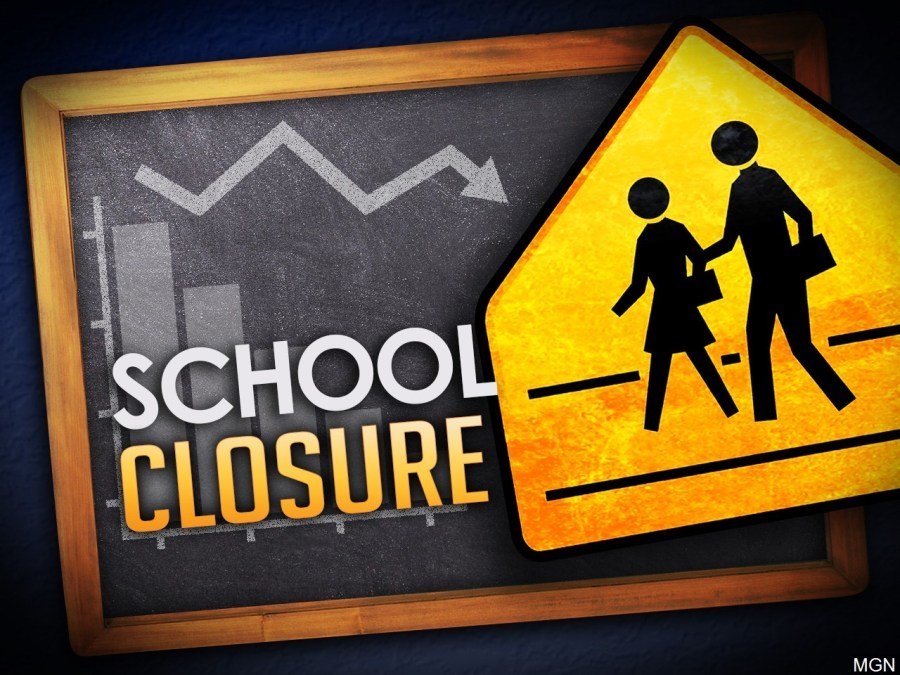 All MS basketball games have been cancelled for Monday, January 10.
Every year, our mentor groups have so much fun competing in the RHS Annual Christmas Box Contest. The rules are simple: anything goes as long as the majority of the project is made of boxes. This year the students went all out, teachers were blown by the students creativity from start to finish ! 2021 Christmas Box Winners: Most Creative: Coach Webb and Coach Parman's Class with the Reindeer Slay/Teachers Elves Prettiest: Mrs. Swofford's Class with the Wrapped Stacked Boxes Principal's Choice: Coach Harvey's Class with Santa's Workshop Honorable Mention: Mr. Richards' Class with the Grinch/Reindeer Slay Best Overall went to Mrs. Wise's class with their beautiful Shadow Box/Window Great Job, Roland High School Students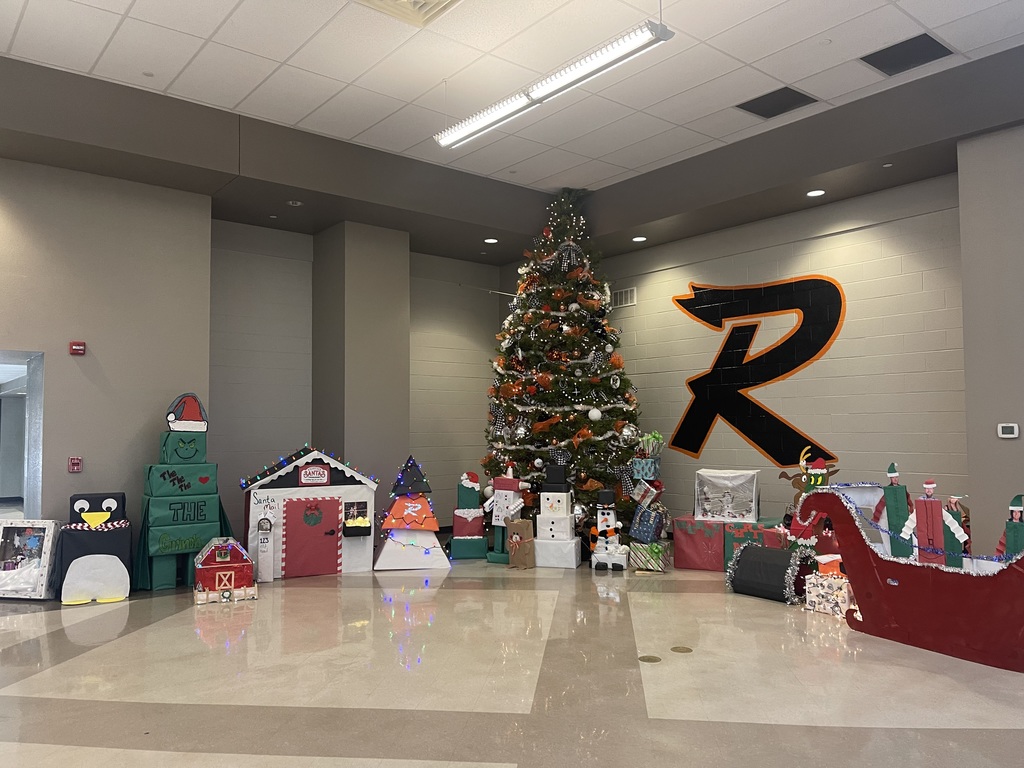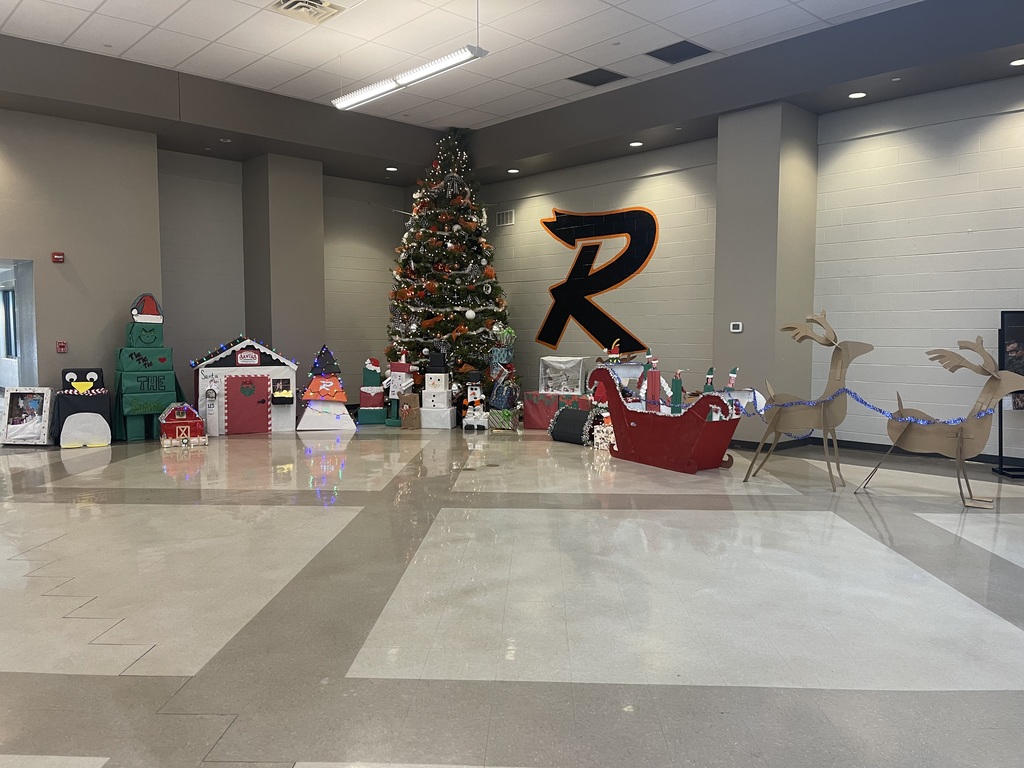 The faculty at Roland Middle School would like to recognize some exceptional students who were nominated by their teachers for their academic and/or citizenship skills. These students were named RMS November Students of the Month. L to R: 8th grade (tie) Joseph Lauman & Jaydance Bean; 7th grade Zane Blair; 6th grade Bladen Menendez. Congratulations, kids!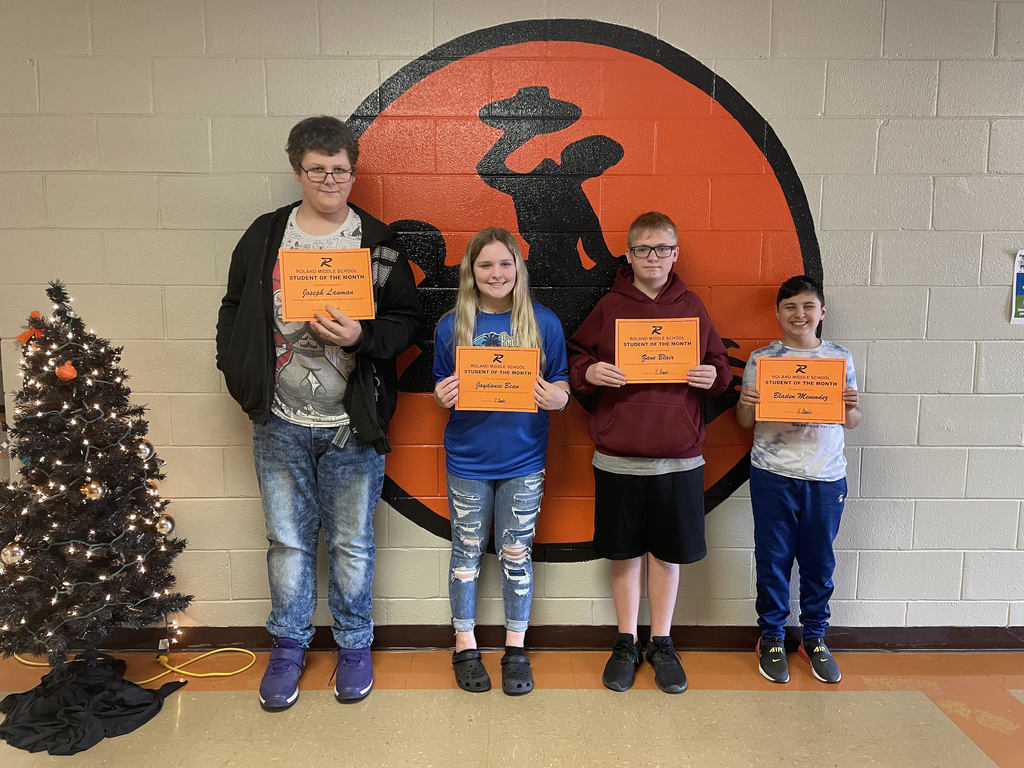 Today, members of National Honor Society and Student Council had the privilege of serving at Fort Smith's annual Christmas Honors program. There, they distributed wreaths along the curbside of the cemetery in preparation for the wreath laying ceremony to be held this Saturday. What a wonderful experience it was to honor the lives of our fallen soldiers and their families!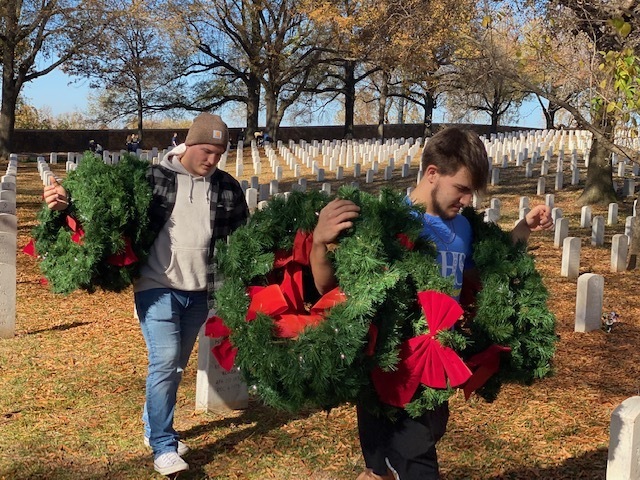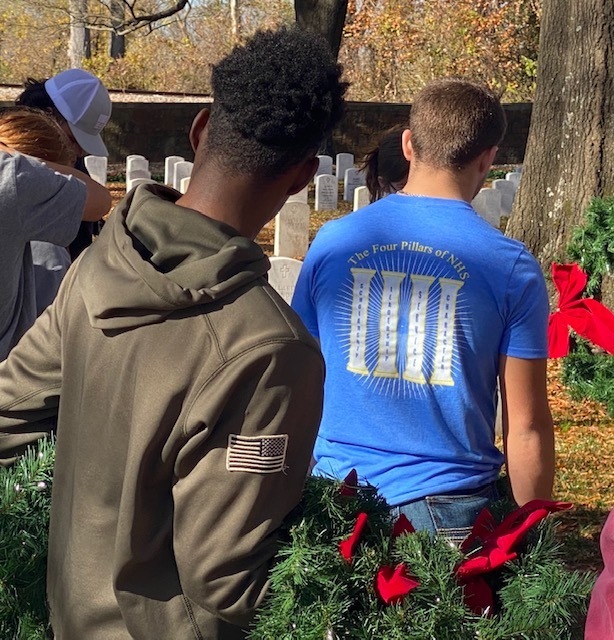 Attention Parents!! Please make sure to notify our office staff if you choose to change your child's after-school pick-up plans. Any changes associated with your child's normal after-school routine must be communicated through our office by 2:00. This includes changes in pick-up accommodations, after-school care, and bus routes. Please make sure our office staff is aware of any changes by 2:00.

UPDATE: Due to a scheduling conflict at Ruth Kelly, picture retakes for MS will be FRIDAY, December 3 instead of Tuesday. Wear your best smile for retakes on FRIDAY!

Picture Retakes for Middle School will be Tuesday, November 30. Also, any students that did not take a picture the first time will need to take one Tuesday. Have a great day!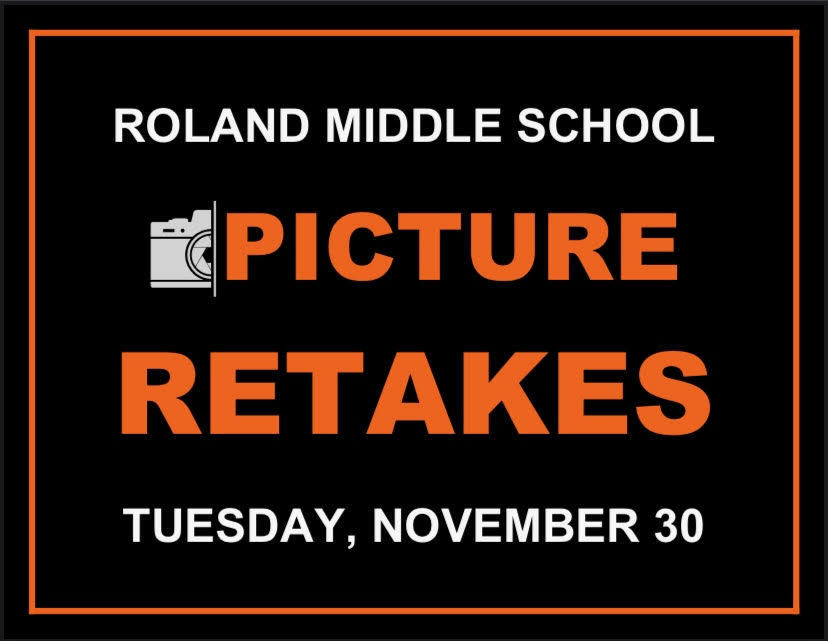 Roland High School Student Council and National Honor Society, held a food drive for the local community for the upcoming holiday seasons. They collected a total of 714 food items. As always , it is a Great Day to be a Ranger!!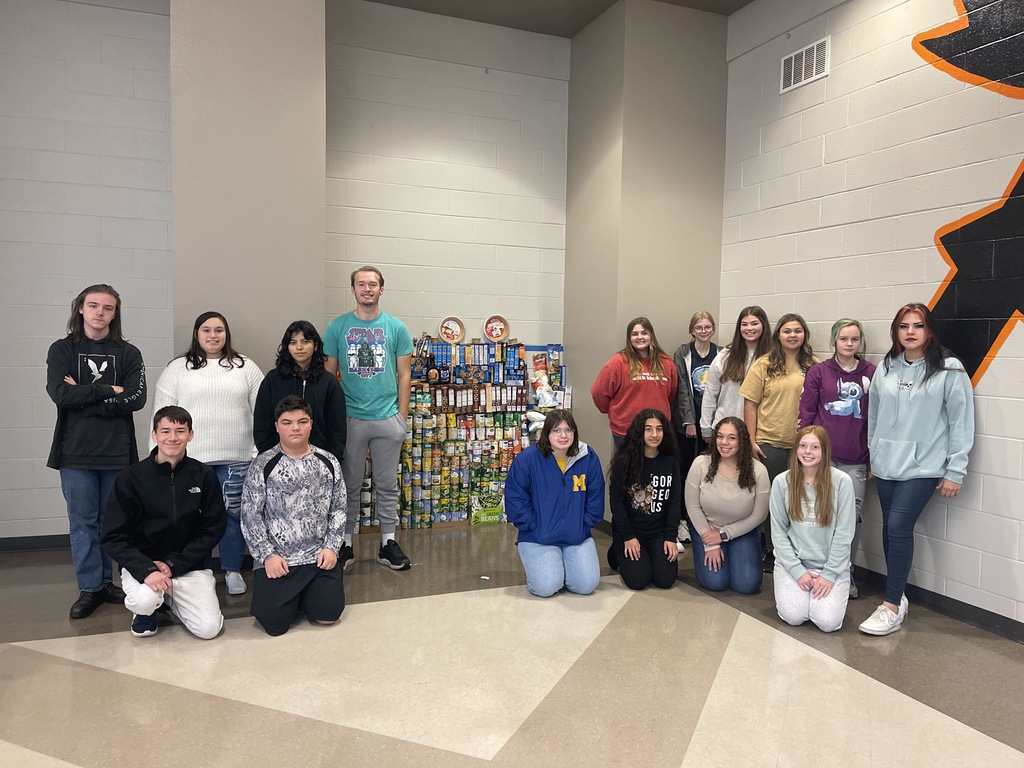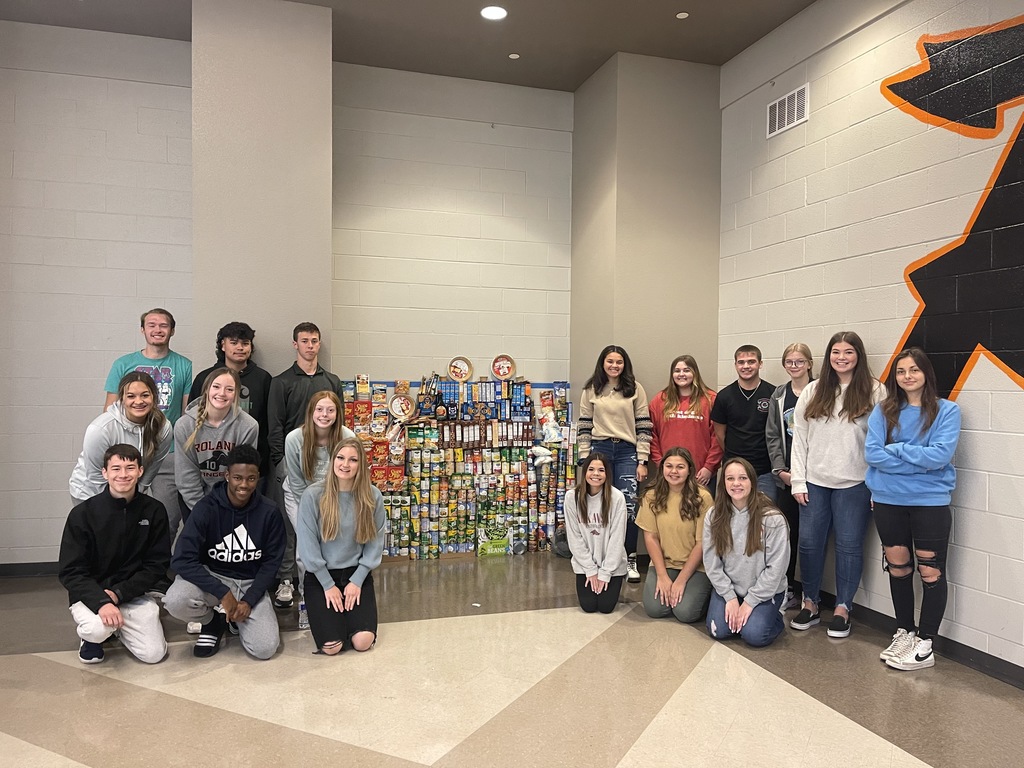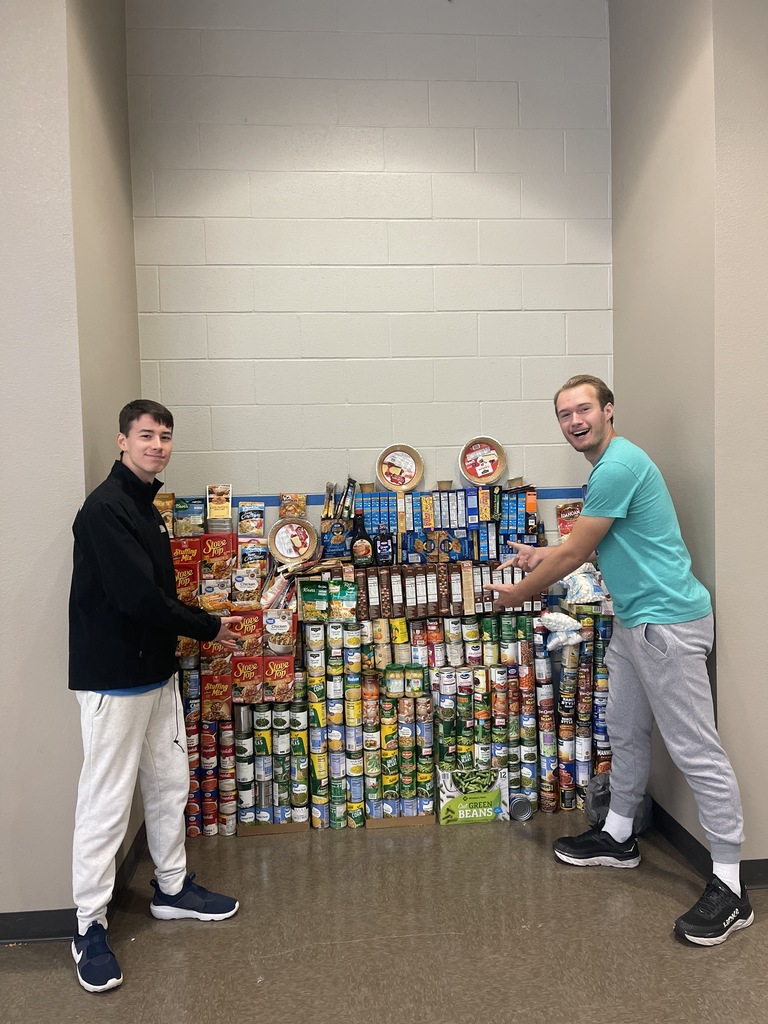 Congratulations to the High School November Students of the Month! Seniors Cambrey Jo Hull and Matthew Whittenburg!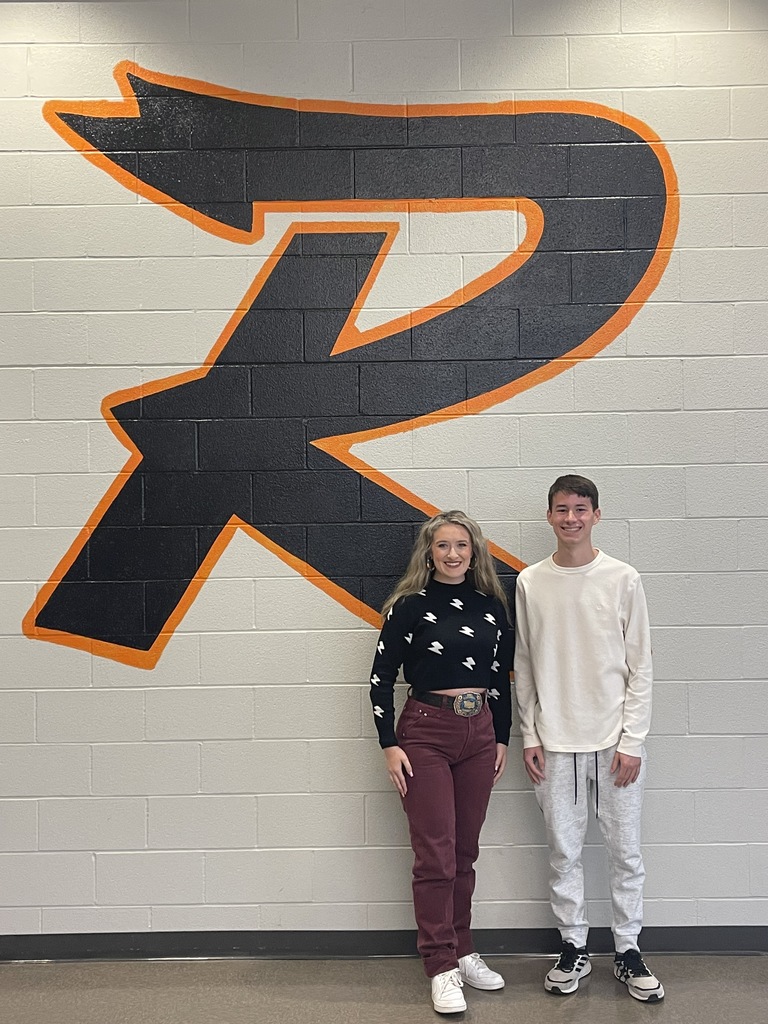 S.O.S! Support Our Students! Giving Tuesday is next week and thanks to several companies that partner with Donors Choose, your donations will doubled! Please consider donating to one of the nine projects that are live right now. You can find Roland Teachers/Coaches projects on the website:
www.donorschoose.org
Find a classroom to support Type in our Roland postal code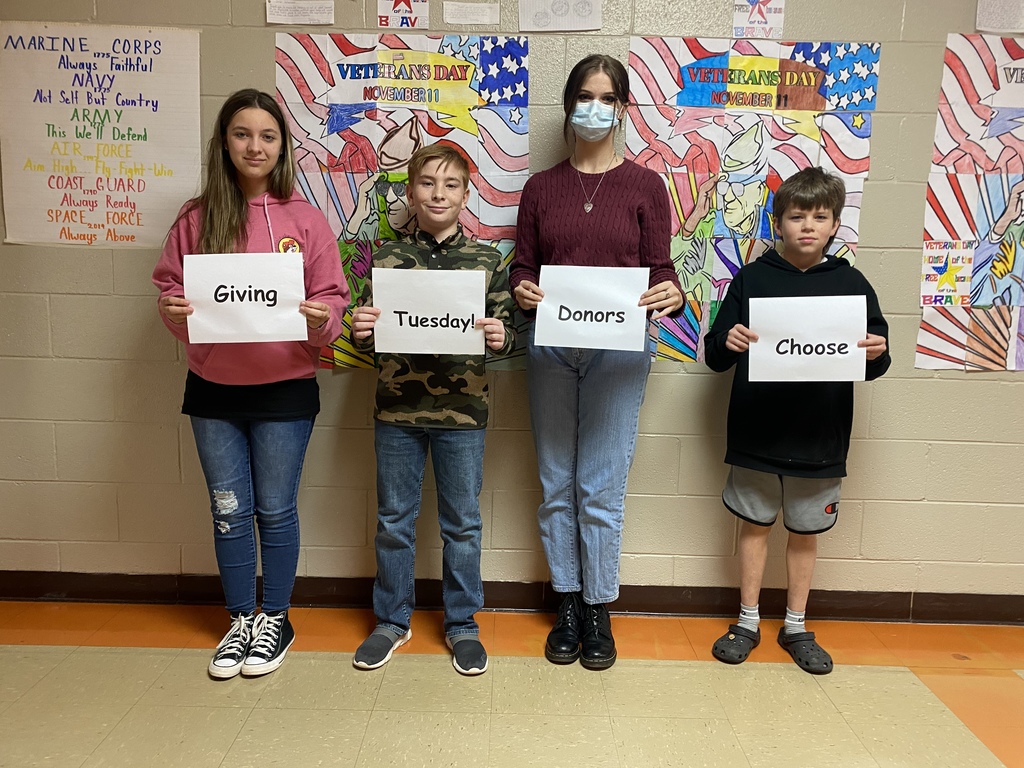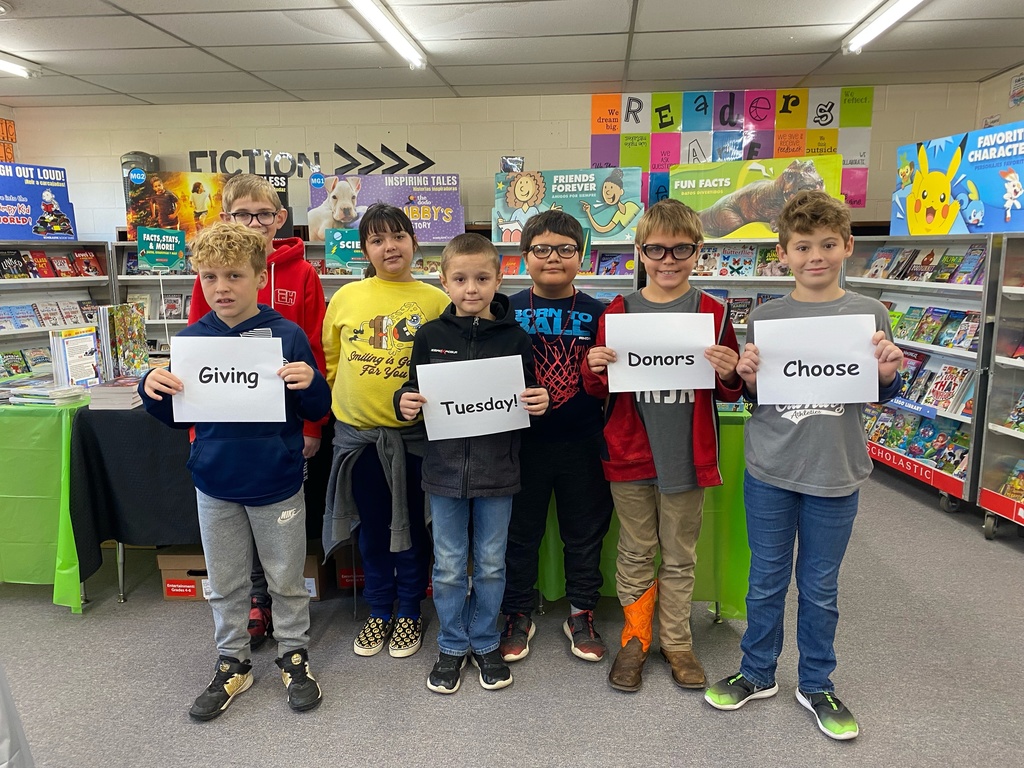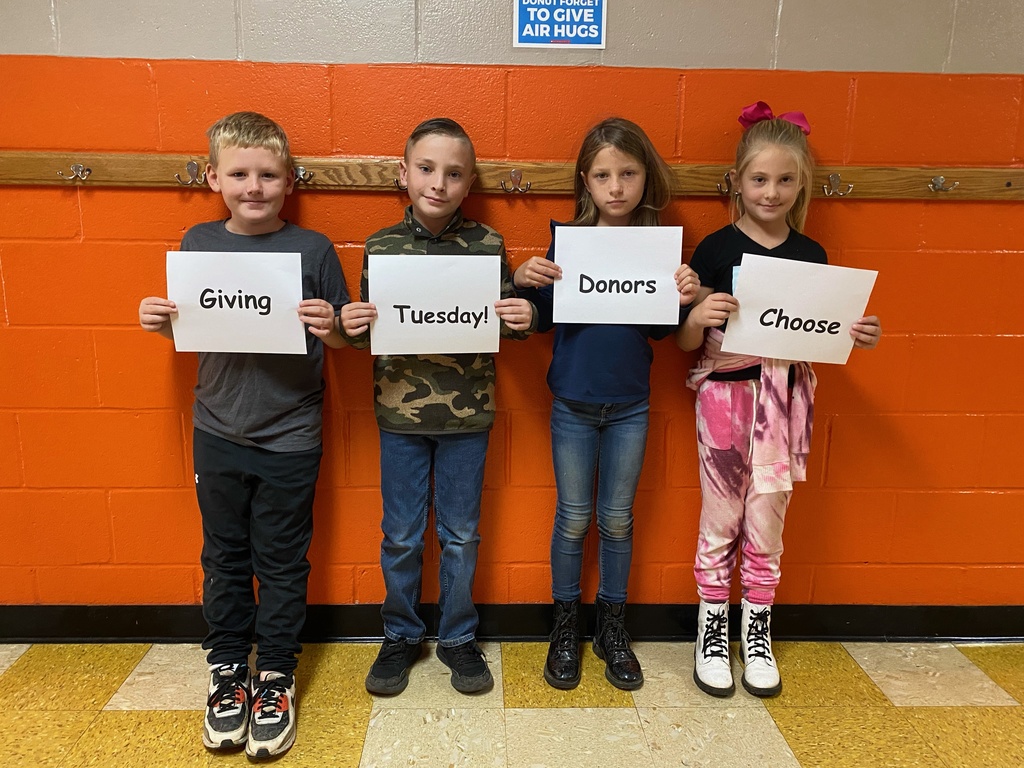 Science lab is stepping into STEM; Science, Technology, Engineering, and Mathematics. STEM projects are project-based learning (PBL) activities. Simply put it is learning by doing. PBL activities are developed to make students think more critically about what they are learning or creating. In this first STEM project the students were tasked to research types of bridges, the forces that are on a bridge, and then draw a schematic of a bridge their group would like to build. The criteria of the bridge: The bridge had to be one foot long, one inch above the surface, and hold a total of 244 grams of wood. The students were given a budget of $240 to buy the materials needed to construct the bridge. 6th Hour Lab: 1st place- Halle Freeman and Tyrin Releford 2nd place- Gabriel Griffin and Tylor Vrtis 3rd place- Alex Brant, Brooklin Peters, and Parker Sheffield 7th Hour Lab: 1st place- Nicole Edwards, Abigail Bower, and Emma Daugherty 2nd place- Savannah Rivera, Rebecca Burt, and Jaden Teague 3rd place- TH Harrell, Sean Applewhite, Thorin Hale, and Kalen Thomason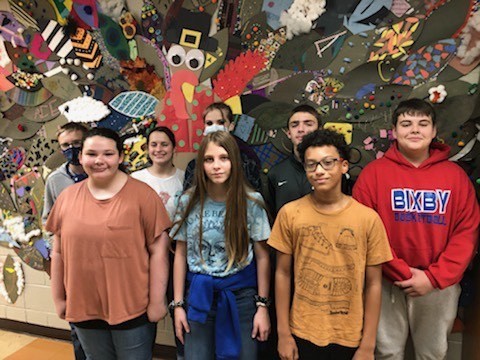 Elementary Book Fair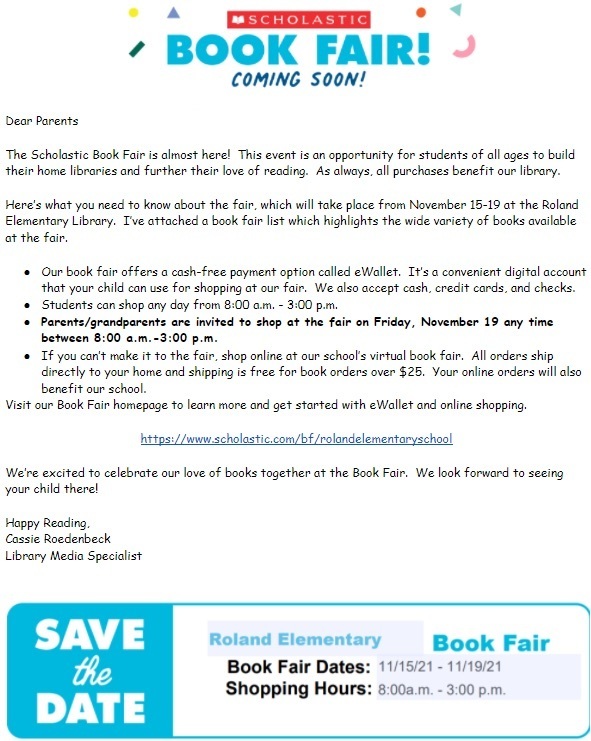 We would like to congratulate our 2nd Grade Star Students for the moth of October; Blakely Fowlkes, Aiden Cole, and Chevy Taylor.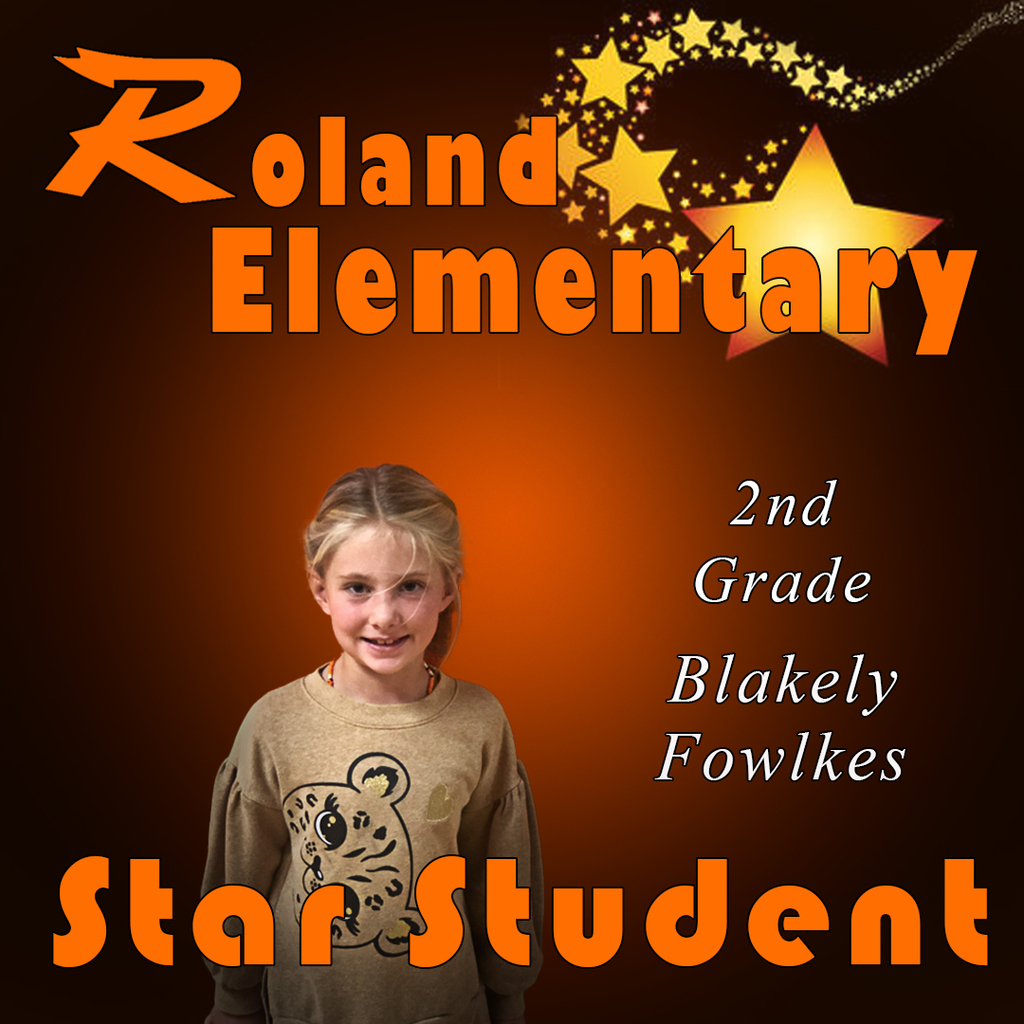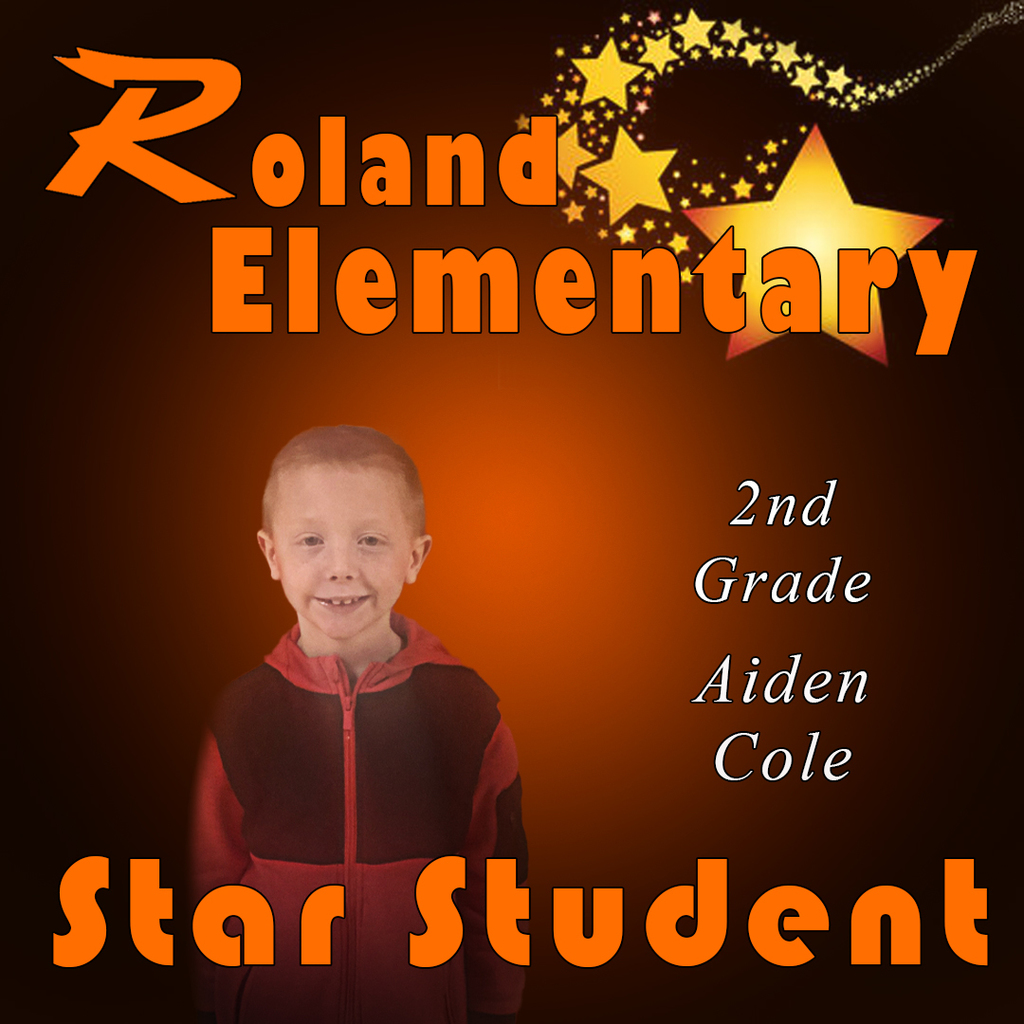 We would like to congratulate our 1st Grade Star Students for the month of October; AraBella Hester, Ahzayah Pastore, Brysyn Byrd, and Ronald Duvall.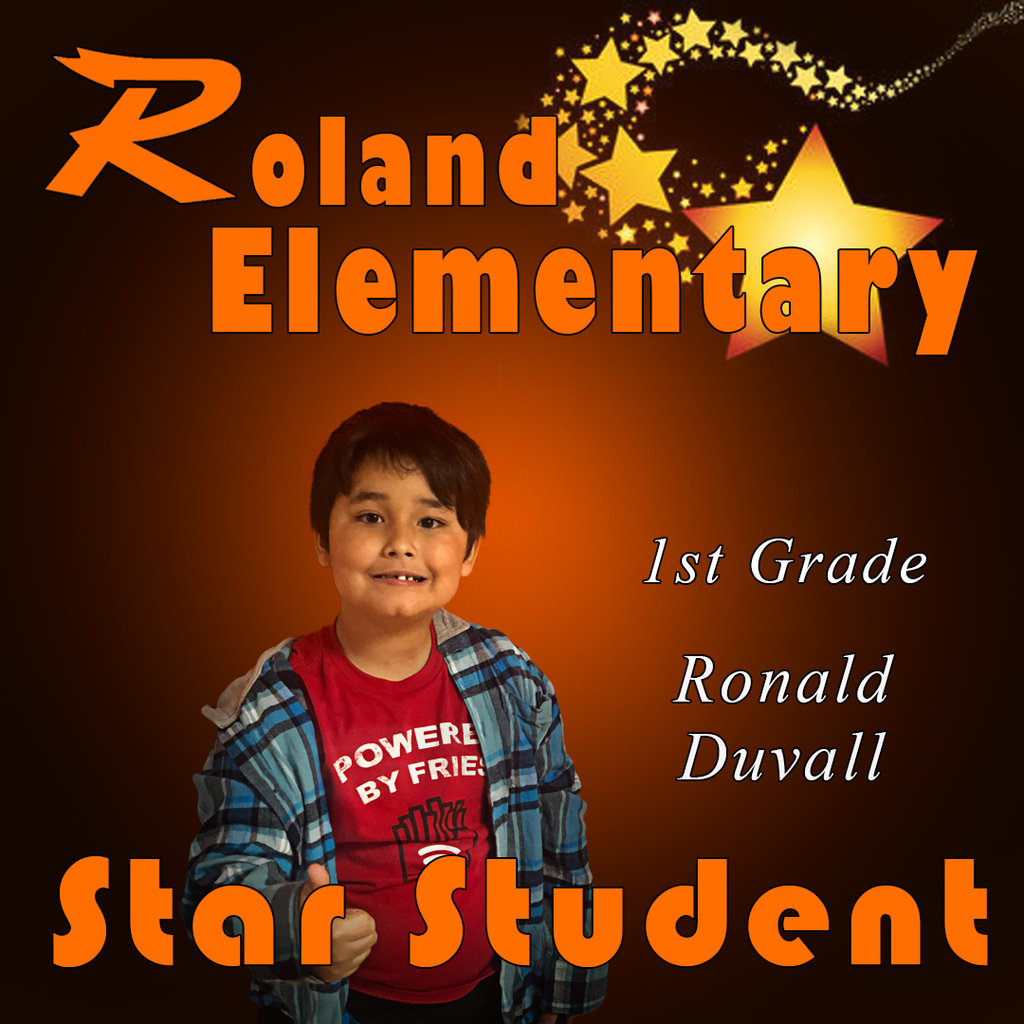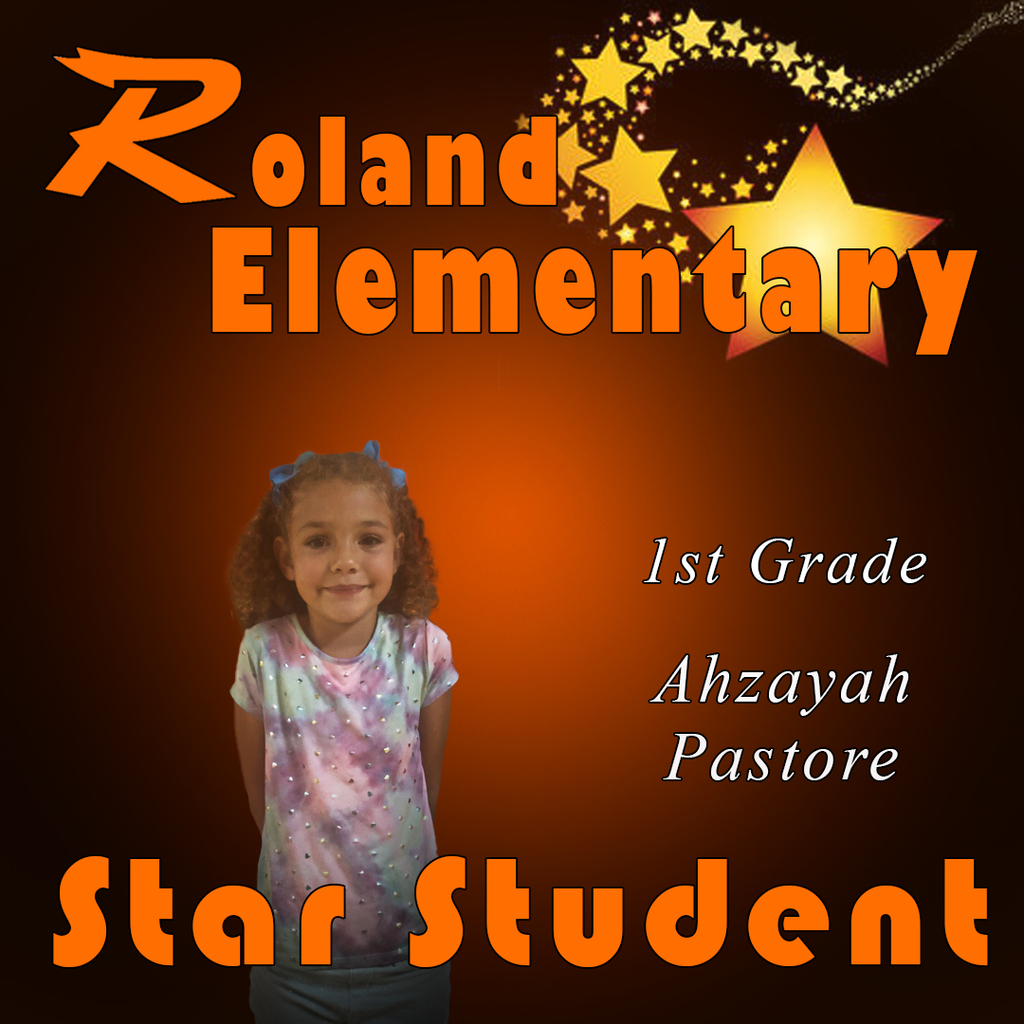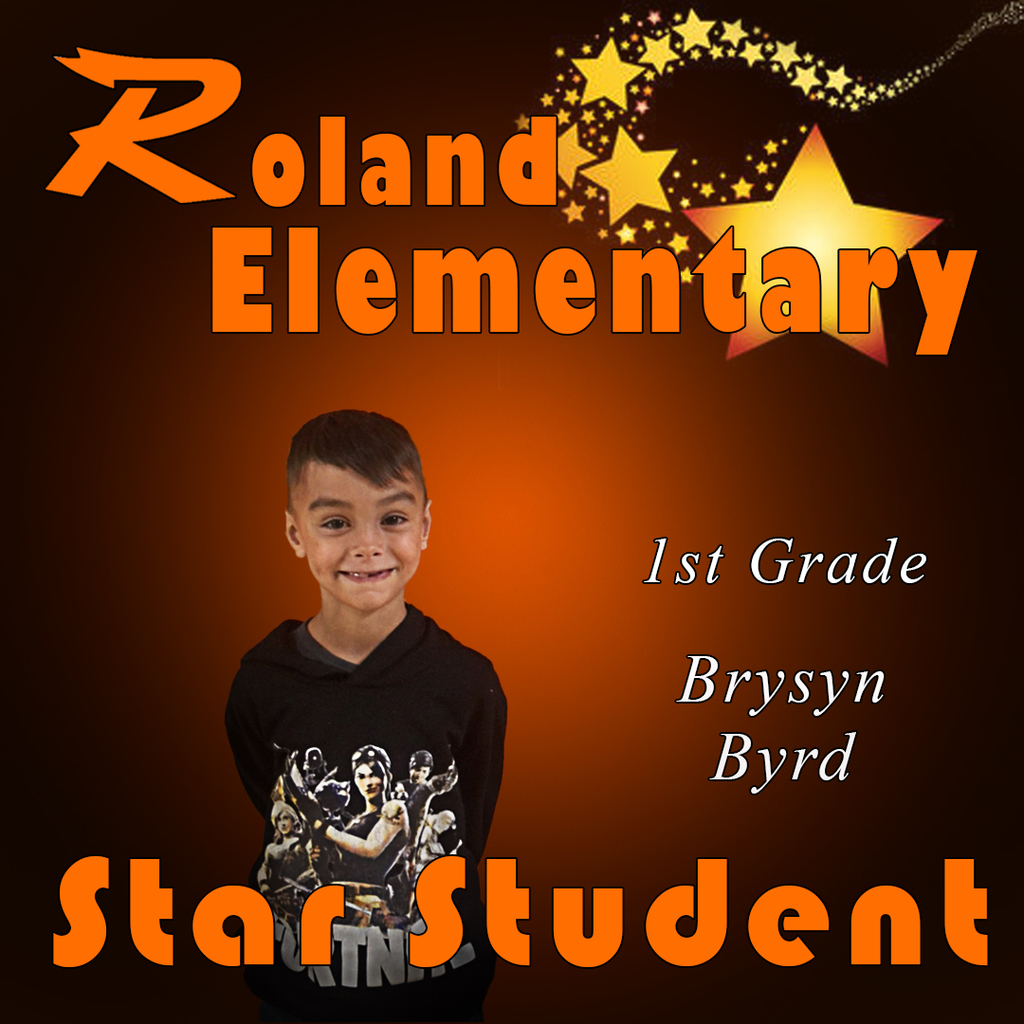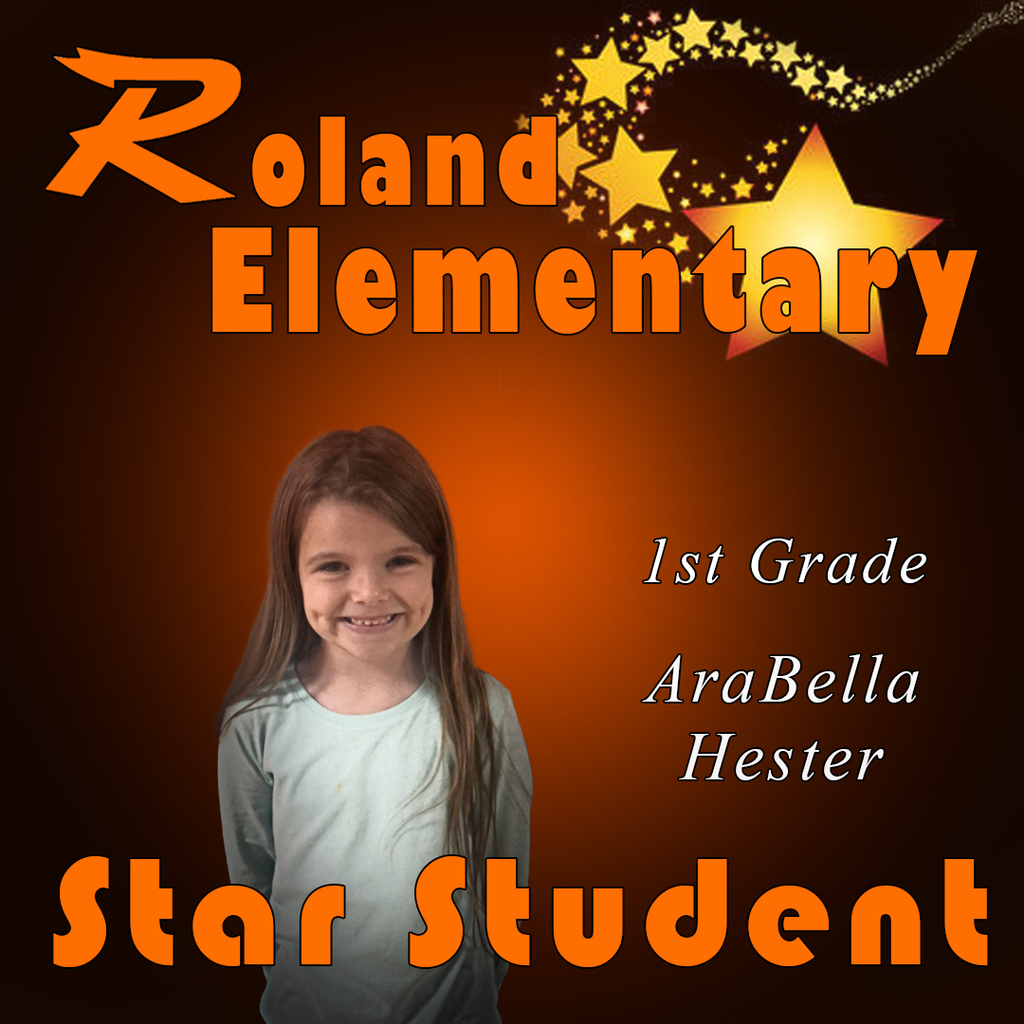 We would like to congratulate our Kindergarten Star Students for the month of October; Lily Rainwater, Shaniyah May, and Rozlyn McGrew.